Looking for the Family of William Andrew Inhoff
focusing on Hardin County, Ohio to find his German roots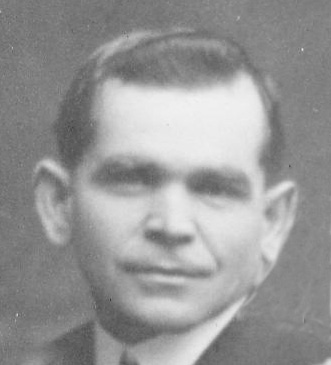 Although I have been looking for years, I have not been able to find the German hometown and thus the family of my adoptive paternal grandfather, William Andrew Inhoff (1877-1918).  He arrived in American as a young lad (nearly 14) at Baltimore on 27 May 1891.  From the passenger list I have not been able to identify other family members with whom he may have been traveling.
What I know
William Andrew Inhoff
Born: 24 Jul 1877 in Germany (DC)

Married: 11 Apr 1906 in Kenton, Hardin, OH (MR)

Died 22 Dec 1918 in Lima, Allen, OH (DC)

Parents: John Inhoff, Mary Resch (MR)

Immigrated – entered US Baltimore 27 May 1891, SS Gera – arrived from Bremen, almost 14, laborer, from Prussia to Ohio

Naturalized-Hardin County, Ohio, 28 Oct 1896

Buried in Kenton, Ohio in same plot as Milton Leibold d 1933 and John Resch, d. 1916
Milton Leibold
Born 16 Dec 1850

Married Katharena Resch 3 Jan 1886 in Kenton,Hardin,OH, Clergyman wrote Melchior Leipold

Naturalization (int 1 Apr 1876) Oct 1878

Died 18 May 1933, Kenton, Hardin, OH
Katharena Resch (wife of Milton Leibold)
Born 4 July 1862 in Germany

Died 21 Feb 1931 in Kenton, Hardin, OH

Obit refers to one brother, John Imhoff of Germany (I presume this was a brother-in-law)
My working hypothesis is that Katharena Resch Leibold was a sister of Mary Resch, mother of William Inhoff.
William Inhoff is buried in the same plot as Milton and Catherine (Katherena).  Also in same plot is John Resch. (William's mother's name was Mary Resch.)
John Resch (1846-1916)
Born 27 Jan 1846

Father – Conrad Resch

Married Katherine Libold 15 Jul 1875 Hardin, OH

Naturalized 26 Mar 1879 Hardin OH; Intention 6 Nov 1876

Died 3 Jan 1916 Kenton, Hardin, OH

Buried in same plot as Milton Leibold and William Inhoff
To make it interesting, John Resch married a Catherine Libold!
Katherine Libold Resch (1853-1910)
Born 3 Sep 1853 – Germany

Father: Henry Lybold

Died 23 Dec 1910 Hardin, OH
In searching resources in Hardin County, Ohio, I have visited (and am a member of) the Hardin County Genealogy Society. I have also found a helpful website by Sue Foster, Oberkahlbach, Hessen, Germany-Village of My Berthold and Ullrich Ancestors.  Sue has been very helpful in sharing information from the St. Johns Lutheran Church in Kenton, Hardin, Ohio.   Among these early records are a marriage record of a Nicholas Link and Maria Resch, both of Reinhards, County Schluechtern, Hessen-Kassel, Germany
Having searched census records in Hardin County from 1850 to 1900, I found only a couple of Resch and Leibold (Libold, Leipoldt, etc) families.  Thus, lacking other directions my focus is on this part of Germany.
Margaret Leibold. born 1833 in Hintersteinau, Germany – see this post about this Leibold family in early Hardin County, Ohio.